Snacking, dining or savouring.... what ever your mood, the Queens is the perfect place to relax, enjoy and satisfy your taste buds. Our menu covers all types of ordering options.
Whether you prefer the convenience of ordering over the bar or the pleasure of full table service in our restaurant, the Queens offer the following:
Dining: all restaurant reservations, a la carte menu
"A LOT MORE"
Snacking: order over the bar, a la carte menu
"TO SHARE OR A LITTLE MORE"
Savouring: some guests eating some not, no booking is required, most welcome to just come on in
Platter menu: group function bookings (see function page)
The Queens staff will ensure you are well fed and refreshed
Please call our management team to discuss your best option to have an enjoyable experience @ the Queens - we are looking forward to hearing from you.
Meal Deals & Dining Specials
Starts Thu 25th December
Ends Wed 31st December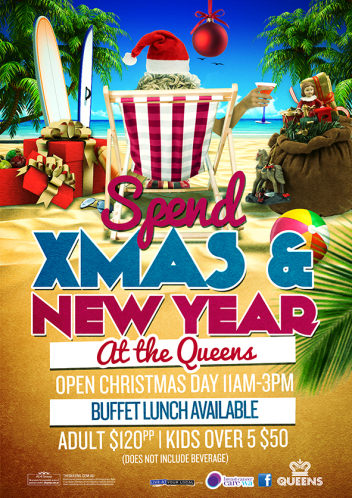 Spend Christmas and New Year at the Queens
Spend Christmas and New Year at the Queens.
We are open for Christmas day and have a delicious Christmas Buffet lunch available. Why not make a booking and celebrate with family and friends.
Conditions apply. Bookings advised. Not available with any other offer. See staff for details.
Christmas Buffet Lunch
$120 Adults
$50 Kids over 5 years
Christmas Buffet Lunch
11am - 3pm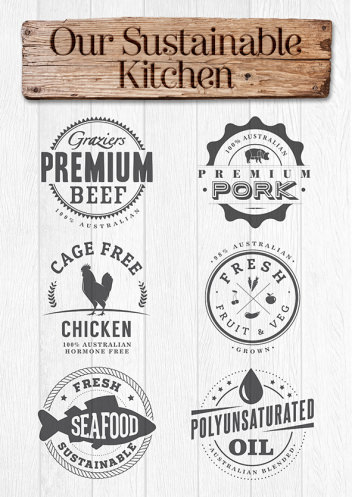 Our Sustainable Kitchen
We have made a commitment to serve:
100% Australian beef which is fresh and chilled, never frozen
100% Australian chicken, hormone and antibiotic free, fresh and from cage-free farms
100% Australian fresh seafood from sustainable fish stocks
Sow Stall free pork that is also hormone and antibiotic free
98% Australian grown fresh fruit and vegetables
We are passionate about food and how it arrives on your plate.